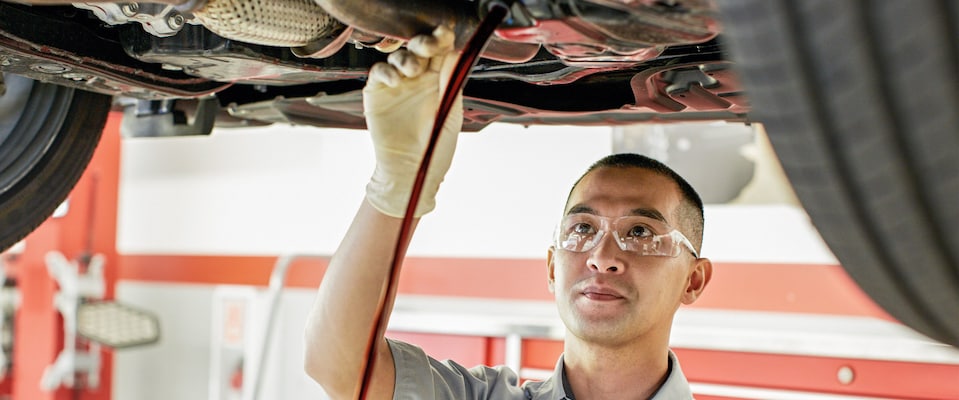 Your Key West

Toyota Service & Repair Center
Toyota Maintenance & Service Florida
Sometimes, maintenance is the last thing on your mind, but when it comes to auto repair Key West, our team knows what's important. Not only will you find only Toyota-approved auto parts Key West, but you'll know that our team of trained technicians have the experience and education to provide quality care for every visit. Whether it's an oil change, brake service, battery replacement, tire rotation or changeover, or some other unforeseeable repair, we've got you covered in many ways.
Get Quality Service Key West
When you bring your vehicle into our dealership, you can rest assured that it's in the right hands. As your dealer for Toyota Florida, you can know that we carry only the best products, and our parts team helps us keep stocked in what your vehicle needs. Aside from being reliable to repair your vehicle, you can save money with help from our service specials.
If you visit our Toyota dealership for a service appointment, you can be sure that your vehicle is in good hands. If you have questions or want to get our input on a matter, you can reach out to us today, and we'll be glad to help shed some light on your situation.
Set up your appointment for service at our Key West dealership today through our online form, or visit us and speak with our team directly to schedule your next visit. With the convenience that we offer, and our complimentary beverages and comfortable lobby, you can enjoy your stay with us. We strive to get your vehicle in and out quickly so you can get on with your life and know that you're in a safe and reliable vehicle.
Contact us today, and we'll do everything we can to set your mind at ease about the next upcoming appointment for your Toyota car, minivan, truck, or SUV.