Knowing Your Tires: The First Step Towards Safe Driving
The tires on your Toyota Corolla are sometimes forgotten about -- unless you are experiencing a problem with them. Proper tire maintenance goes beyond ensuring that your tires are properly inflated, and with our help, you can become a tire pro and know what to be wary of while driving.
How to Spot Tire Issues
Bald or flat tires are no picnic, and we want to ensure that all our customers never have to face a problem with these critical vehicle parts. Whether you travel often or you keep your driving to running errands, your Toyota RAV4 needs to have the proper tires in the best condition possible. Here are some things you should know before setting out on your next adventure or errand.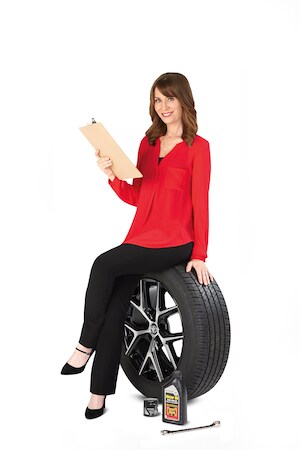 Your Tacoma or Tundra needs to have tires that are made for that specific type of vehicle. Knowing what kind of tires is easy -- simply write down the numbers and letters on the sidewall of your current tires and tell us what you need. This provides information on the vehicle type, tire type, the width, and tread depth.
Proper inflation is key to safe driving, so ensure that you follow the specifications on the placard located on the inside of your driver's side door. Tires that lose air faster than normal may have a hole and should be checked out.
If you noticed these problems with your tires, contact us immediately: tread that is separating from the tire, uneven tread wear, bulging or cracking, and if anything is poking out of the tire.
Tires that don't pass the penny test also need to be replaced. Place a penny, head down, into the tread, and if it doesn't touch the top of Abe's head, you need new tires.
How often your tires need to be rotated may vary, but a good rule of thumb is to do so with each oil change.
Understanding what your car needs is critical to maintaining its condition, and your tires play a large role in that task. Your Toyota Camry or Highlander needs to have proper tires, and our team is ready to help you. Ask us anything, and we'll get you the answers you need to drive safely. We look forward to helping you locate the tires you need to continue on your adventures.
Additional Services offered in Key West